Beverage development is not an easy process. Knowing exactly what you're getting into before you get started can set you up for success and help you estimate a realistic budget and timeline.
Congratulations! You've made the big decision to launch a new-to-the-world beverage or expand the portfolio of an existing beverage product line.
So, what are your next steps?
Key milestones will include:
Category and consumer research
Concept development and refinement
R&D
Production
Sales and Distribution
Marketing (online, brick and mortar)
DTC and Channel strategies and execution
For this post, we will focus on the R&D stage. There is no linear, one-size-fits-all solution to beverage R&D. In fact, there are many different paths a brand or entrepreneur might travel to get from concept to finished goods to shelf.
Many beverage projects might begin with a home recipe, or a favorite drink found while traveling, or a secret cocktail blend that all the neighbors love.
Others might begin with just a high-level concept. In either case, the next step is to create a manufacturable or commercially viable recipe that stays as true to the original vision as possible.
This means accounting for pH and a "kill-step" (preservatives, thermal pasteurization, HPP) to create a safe and stable product, this process will vary depending on the brand's strategy to be merchandised as a cold-channel product (refrigerated at all times) or a shelf-stable product.
Most home recipes do not account for pH or a kill-step, as the beverage is made and consumed right away or within a few days (typically kept refrigerated).
This is where the brand or entrepreneur may need professional assistance to bridge the R&D gap. Here are three common paths for beverage development:
Contract Manufacturers
Many, not all, contract manufacturers offer R&D services. Manufacturing facilities come equipped with a lab and lab personnel that keep the facility running smoothly, perform QA/QC responsibilities, ensure production lines remain safe (microbial and pathogen free), and finished goods pass microbial testing prior to release.
The lab personnel may also provide R&D service, as they are knowledgeable about the facilities capabilities and have run many types of beverage products through their production lines.
They can provide insight into what works or doesn't work in production, as well as structure a batching sheet suitable for the facility.
Definitely explore geographically relevant contract manufacturing options and explore their capabilities and R&D expertise. This could be a great and fairly low-cost R&D solution, as the facility generates its revenue by manufacturing the product.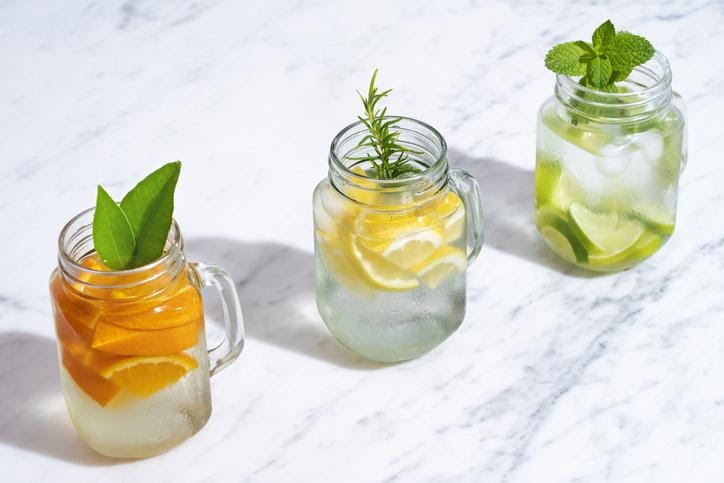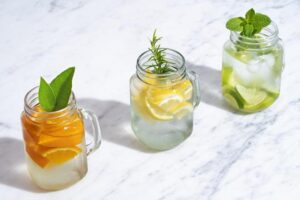 Flavor Houses
A typical flavor house features incredible flavor labs and flavor specialists.
They can provide insight into flavor trends and new flavor applications in the beverage industry.
Similar to the contract manufacturer option, many flavor houses also provide R&D service.
Also similar to the contract manufacturer option, this can be a cost-effective path forward as the flavor house generates its revenue by selling flavors to the brand owner.
If the beverage application is primarily flavor focused (flavored sparkling waters, flavored teas, etc.) then a flavor house should certainly be in the consideration set for beverage R&D.
3rd Party Formulators
This rather large and diverse segment covers independent freelancers, agencies, and small to large companies that focus on R&D in the beverage industry.
A third-party formulator may employ flavors from different flavor houses, as well as a broad range of ingredients via suppliers both domestic and global, for materials such as herbals, botanicals, adaptogens, gums, vitamins and minerals, proteins, plant-based material, among many other components common to beverage.
A third-party formulator will typically have experience across a broad range of beverages, from energy drinks to plant-based meal replacements, cold-brew coffees to hemp-enhanced functional beverages.
A third-party formulator may have a small production facility for pilot runs, or a broad network of contract manufacturers to service clients across the country, based on the manufacturing process required, container suitability, and flexibility in minimum order quantities.
It is the role of the third-party formulator to guide its clients through the R&D stage, with a clear path to production. As there may not be a downstream revenue generator for the independent formulator (as opposed to the contract manufacturer or flavor house), the project fee structure may be higher than the aforementioned options.
Summary
While the above options cover the most common paths through the R&D process, by no means is this comprehensive. Whether working through a contract manufacturer, flavor house, or third-party formulator, the end deliverable is the same: a delicious beverage that delivers, as close as possible, to the client's original vision while addressing manufacturability and stability.
The deliverables should include a batch sheet (industrial/commercial recipe), all supplier information and ordering detail for each ingredient, Nutrition/Supplement Fact Panel, ingredient list, as well as general supply-chain expertise for containers, labels, cartons, marketing material, and other common components to beverage production and launch.
Next Steps
Once the development stage is complete for your new beverage, your next step is to setup production and tighten up what will most likely be a "proof-of-concept" rollout stage. You can now complete the beverage label, as the Nutrition or Supplement Fact Panel is available.
If you haven't already done so, it's a good time to secure your UPC barcodes (gs1.org) and look into product liability policy (through your insurance broker, or let us know if you need a referral).
You will need to account for lead times for ordering raw materials (30-45 days on average), printing labels, and procuring containers, so give yourself enough space based on what suppliers are quoting for lead time.
The period between the completion of R&D and production is a great time for market visits, if conventional brick and mortar is part of your sales strategy, or honing your online activation and vetting out potential logistics/fulfillment partners.
This is great time to create a hit list of the top 25, 50, 100 points of distribution that are critical to activate in order to reach the desired target audience. This is also a great time to leverage prototypes – to presell into retail accounts or distributors, or to engage potential investors.
We hope this has been a helpful overview through the beverage development process and please feel free to reach out with any questions. Thank you!