Society is fueled by trends. The Functional Beverage Industry goes through the same sort of trend cycles that the fashion industry does, just with drinks, of course.
It is expected that the functional beverage category within the beverage industry will reach $158B in global sales by 2023 (researchandmarkets.com, 2021).
While it can be argued that coffee and tea are the OG functional beverage products, most consider the introduction of energy drinks in the US market (in the late 90's) as the true beginning of the functional beverage trend.
Driven by iconic brands such as Red Bull and Monster, as well as newer entrant Bang!, the energy drink segment alone generated $57billion in retail sales in 2020 and is expected to grow another 7% by 2025 (Investopedia.com, 2021).
While many may view the energy drink segment as saturated in 2021, there are still many new, innovative brands that are pushing the envelope in energy delivery.
We will focus on these new energy brands/ingredients, as well as emerging segments in functional beverage: digestive health, protein delivery, and relaxation.
In this article, we'll be discussing what functional beverages are, current trends in the beverage industry, how you can introduce functional beverages into your product line: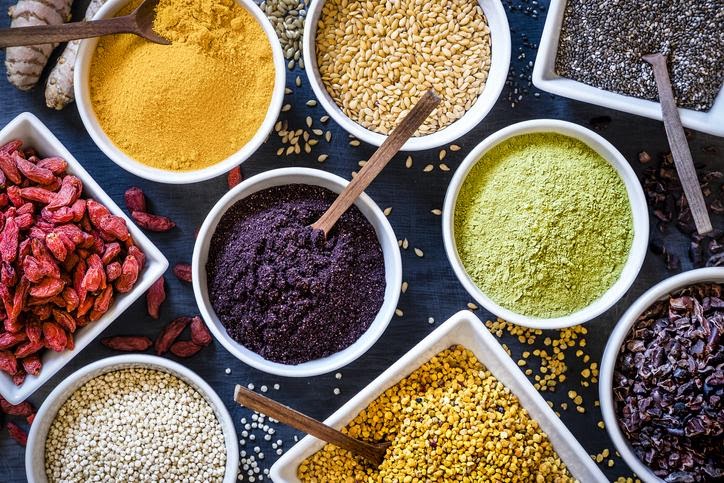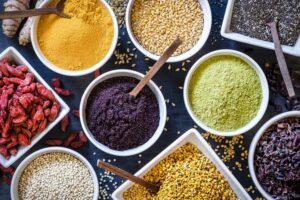 A New Way to Energize
What's new in the world of energy drinks?
An expansion of functional ingredients that complement the usual functional stack anchored by caffeine, taurine, inositol, and others.
While caffeine is the primary central nervous system stimulant, progressive brands are delivering caffeine in real food format: leveraging green coffee beans, green tea extract, guarana, and other plant-based sources as opposed to just a straight infusion of synthetic caffeine.
Bang! Energy leverages essential amino acids (EAAs) to promote protein synthesis, performance, and recovery.
Other brands have launched natural or organic energy drink products, replacing artificial sweeteners, flavors and colors with natural or organic counterparts. This allows entry into the natural retail channel and helps alleviate consumer hesitance with artificial ingredients.
Adaptogens are also emerging in the energy segment, with ingredients including Lion's Mane, Red Korean Ginseng, and Cordyceps leading the way in sparkling beverage and alternative coffee applications.
The formulators challenge here is to dose a meaningful amount of plant-based material into ready-to-drink format without negatively impacting the overall sensory effect of the beverage.
While America's love of caffeine and need for more energy to get-through-the-day will only continue to grow, look for these alternative and complementary ingredients to improve efficacy and overall wellness in your next energizing beverage of choice.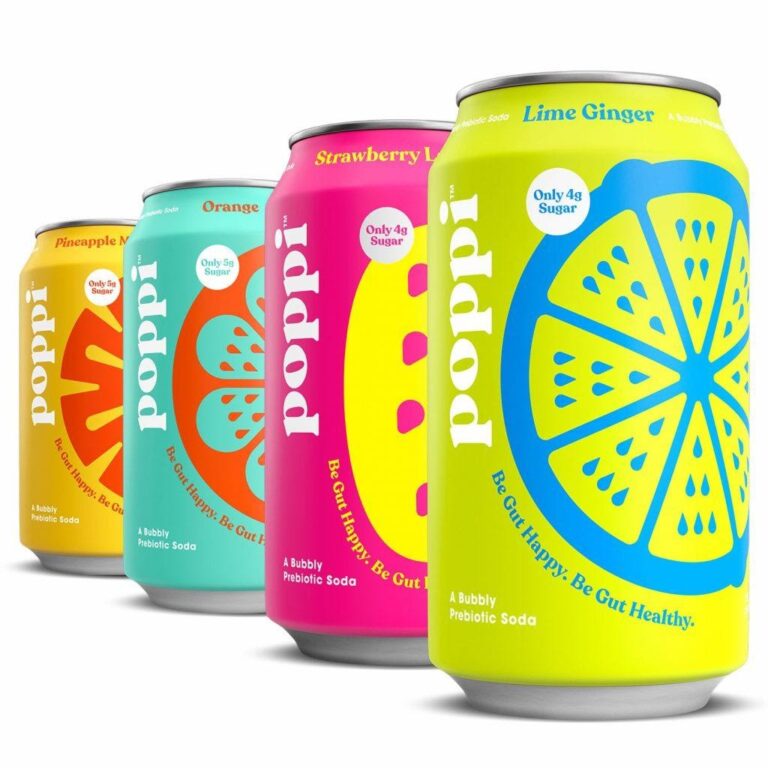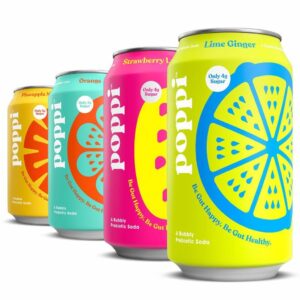 Digestive Health
The beverage industry has come a long way since Metamucil and other fiber-based supplements were the go-to option for digestive health.
Kombucha perhaps being the most impactful, delivering naturally derived probiotics via fermentation to help promote healthy gut flora.
The hard kombucha segment is fast growing, featuring brands such as Flying Embers (from Bill Moses, former founder of Kevita), including not only probiotics but herbal and botanical wellness ingredients as well, effectively bringing functional performance into the beverage alcohol segment.
Probiotics and prebiotics can now be found across multiple beverage categories as added-value ingredients. Soft drink positioned brands such as OliPop and Poppi provide a uniquely refreshing and delicious sparkling experience enhanced by prebiotic delivery.
As the median-age of the U.S. population continues to age, digestive health will continue to grow as an important wellness feature in food and beverage products.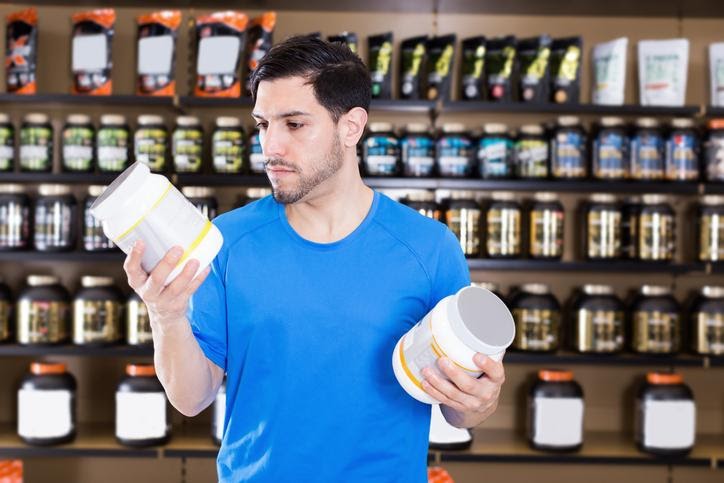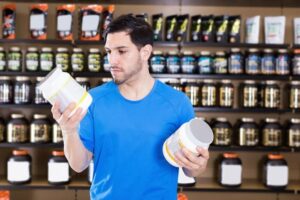 Protein Delivery
Still a mainstay in Vitamin Shoppe and similar supplement retailers across the country, protein has come a long way from standard whey protein offerings in large tubs for the gym crowd.
Protein can be found in smoothies, lattes, teas and waters. Plant-based proteins can be found in RTD beverage brands like Koia and Genius Juice. Collagen became a force with the success of Vital Proteins in both powder and RTD formats.
Collagen sources include bovine, porcine, and marine. Proteins may require formulation and processing finesse to integrate smoothly into a ready-to-drink format.
This may include a masking agent (natural/organic flavor), a gum or gum matrix, as well as a buffer to help manage pH through rigorous thermal processing.
Protein enhanced RTD beverages are expected to account for $1.8 billion in the U.S. market, up from $1.3B in 2020. Identifying the right protein source, the right dosage, for the target consumer for your beverage brand is critical, as is working with an R&D resource that can seamlessly integrate this material into an enjoyable and delicious beverage format.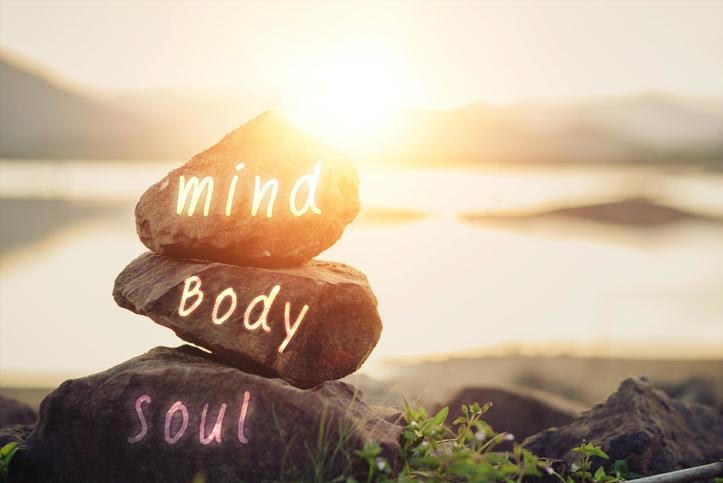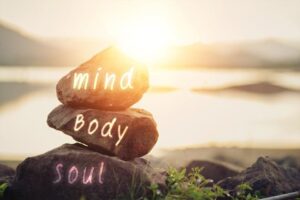 Relaxation / Mood-Enhancement
f there is an emerging counterpoint to the continued growth in energy drinks and energizing drinks, then the relaxation segment is it.
Original brands in this category include Just Chill, launched in the mid-aughts, containing natural and herbal derived material such as L-Theanine, Lemongrass, and magnesium.
Over the past five years, however, hemp (or CBD) infused brands such as Vybes and Recess, have taken the helm of targeting over-caffeinated, over-stressed consumers looking to unwind and de-stress without the negative effects of alcohol or other depressants.
Hemp extract or CBD (isolate, broad spectrum, or full spectrum) can be found in beverage categories ranging from enhanced water to cold brew coffee to sports hydration beverages.
While there is still uncertainty regarding how the FDA will ultimately rule on CBD as approved for use as a food or beverage ingredient, brands are operating within state level guidelines (or outside of them, as evidenced by retail shelves in CA) to reach their target consumers.
What is the right CBD or hemp extract to consider for a new or emerging beverage brand?
There are pros/cons to the common formats of isolate, broad spectrum, or full spectrum applications.
From a formulation perspective, a balance must be struck between efficacy, sensory impact, and cost of goods.
This will vary by application, as a brand wholly focused on efficacy may choose to lean into a broad or full spectrum CBD and allow some of the natural hemp sensory notes to come through in the beverage.
Alternatively, a brand more focused on drinkability and refreshment may opt for an isolate, sacrificing some degree of efficacy for a clean beverage experience.
Average dosages across categories can range from 5mg to 30mg, with 15mg to 20mg being the most commonly found levels of CBD in the ready-to-drink segment.
We have mentioned adaptogens a few times already in this post, the extent to which brands featuring adaptogen content are able to extend out of the natural/organic channel remains to be seen, though brands such as Flying Embers in the hard kombucha space and Laird's Superfood in dry coffee creamer segment are showing early success.
Adaptogens addressing energy, vitality, digestive health, and mental focus will continue to reach shelves and attract wellness-oriented consumers.
Plant-based functional ingredients continue to improve as suppliers address the challenges of incorporating these ingredients into a ready-to-drink format.
Just as stevia has come a long way in reducing the black-licorice off-notes prevalent in early offerings, plant-based proteins have improved in solubility and overall sensory impact.
Non-alcoholic cocktails looking to provide mood-enhancement or relaxation, brands like Kin Euphorics, are creating a new "alcohol-alternative" segment for those consumers looking to eliminate or reduce alcohol consumption but still want to enjoy a cocktail experience.
All eyes will continue to focus on the FDA for a federal ruling on CBD, this will certainly lay the path forward for new product launches and innovation in the hemp/cannabinoid space for years to come, as well as provide guidance for national accounts and national brands to participate in the space.
There is no shortage of exciting new brands in the functional beverage space, big bets will focus on: energy/vitality, digestive health, and mood-enhancement/relaxation.
It is a complex decision and one where it may benefit to discuss with a beverage professional or consultant to assess and help chart the appropriate path forward.